Sietsema Farms News
For all our latest news and updates please checkout and like our Facebook page!
August 20, 2018 - Retired MSU Pork Educator Mentors Current And Future Pig Farmers
Jerry May retired as a pork educator with the MSU Extension office in Gratiot County but he currently is a contract employee for Sietsema Farms in Allendale. His education and years of experience allow him to serve as a mentor to any farmer who is interested in becoming a contract grower for Sietsema.

May explained that a contract grower builds a barn to house pigs and to provide all of the daily care, property insurance on the barn, tax payments, utility payments and making sure to provide pigs with a safe and comfortable environment. The farm with whom the contract grower has an agreement will provide the animals, the feed, veterinary care and will visit to make certain the pigs are healthy and being cared for as agreed. In the case of Sietsema Farms, they own a feed mill in Pierson Township, which processes the feed for all the pigs in Montcalm and Ionia counties. The farm additionally invests in the community by buying its corn from farms in the county as well.

The pigs start out at a contract nursery until their weight has reached the 40-pound mark. Once that benchmark is reached, the pigs then go to a contract finishing barn. Pigs are then cared for and fed until they reach market weight, which is typically between 280 to 300 pounds. This growth takes anywhere from 120 to 130 days. After 130 days, pigs are then shipped to market.

May remarked that this type of farming arrangement is a relatively new business model and that there are few small, independent pig farms. This, however, did not result in fewer people employed in the pork industry, it simply altered the structure of the farms.
View complete article here!
February 12, 2018 - Sietsema Farms Continues To Support Local Fire Departments
Nationwide is launching its fifth annual Nominate Your Fire Department Contest in honor of Grain Bin Safety Week. The goal is to prevent injuries by promoting safe bin-entry procedures, such as maintaining quality grain, testing bin atmosphere for toxic gases and wearing proper safety equipment.

This year, Grain Bin Safety Week runs from Feb. 18 – 24 and has been officially recognized by governors of the following states: Iowa, Michigan, Minnesota, West Virginia, North Dakota and South Dakota. Nominations for the Nominate Your Fire Department Contest are open until April 30.

Since 2014, Nationwide has awarded grain bin rescue tubes and training to 48 fire departments in 18 states. The Westphalia Fire Department in Kansas and the Glenville Fire Department in Minnesota have both put their tubes and training to action — saving the lives of farmers trapped in grain bins.

Grain Bin Safety Week and the Nominate Your Fire Department Contents are supported by Nationwide and the following partners: The National Education Center for Agricultural Safety, KC Supply, CHS, Nationwide Land As Your Legacy, Specialty Risk Insurance, KFSA Insurance Agency, David Larson Financial and Insurance Services, Inc., The Cornerstone Agency Inc., Liberty Rescue Systems, Arthur J. Gallagher & Co., Sietsema Farms Feeds, Agri-Business Insurance Services, The Scoular Company, West Side Salvage, NOHR Wortmann Engineering, First Gabrielson Insurance Agency, Oswald Crow Agency, Hawkins Harrison Insurance, Sump Saver, Dysart Agency LLC, Graham Insurance Agency, Cornerstone Insurance Services and Ravenna Feed & Grain. "Grain Bin Safety Week would not happen without the generous support of our sponsors," Liggett added. "We would like to thank every sponsor for making this week and contest a reality."
View complete article here!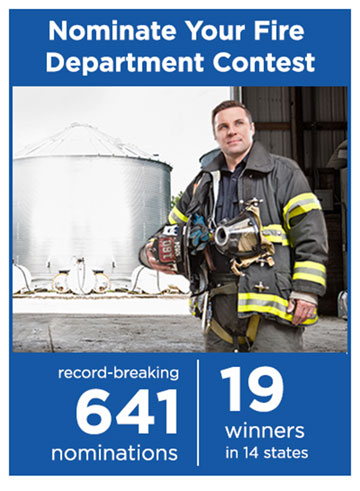 November 27, 2017 - CareerLine Tech Students Give Poultry A Go
Agriculture remains an industry in which the median age of its workforce continues to creep upward. It is imperative that we look for opportunities to educate youth that have an interest in animal science and husbandry what we do in agribusiness, especially as vertically integrated organizations with many jobs that need to be done each day. From walking barns and caring for livestock to harvesting and delivering grain and milled feed, electricians, logistics, finance…you name it, and there is likely a need in West Michigan agriculture for most any skill set.

Earlier this month, Allendale Area Chamber of Commerce hosted its Quarterly Luncheon at CareerLine Tech Center in Holland. The group of business owners and management from the Allendale area was pleasantly surprised to hear how career-ready the students were in a very diverse range of skills and jobs. CareerLine has positioned itself in the past several years to be a learning environment that is not only meant to be an alternative to post-secondary education, but instead a compliment to both workforce-readiness and future education opportunities for high school Juniors and Seniors.

As a result of the Chamber hosting this event, Sietsema Farms was able to connect with CareerLine staff and shortly after host 3 students from the Agriculture and Animal Science program. These students were participating in a job shadowing rotation where the students were being exposed to many different sectors of agriculture throughout their trimester of study to see what opportunities there are and where their particular interests may develop in the industry. Each student spent 2 hours on one of the Allendale poultry farms, following site manager Steven Punter, and learning what a day in the life of poultry facilitation and care looks like. They were able to ask questions, learn the importance of proper biosecurity in poultry and participate in barn checks.
The passion and excitement of the students was evident as they engaged with the livestock. Such an opportunity would not have been possible if it wasn't for the Chamber's forward thinking and willingness to fill member business needs in such practical ways. The connection that the Chamber made for our business with the CareerLine Tech Center is one that we are confident will be fruitful for years to come as we continue to on-board a motivated and prepared youth in the industry of agribusiness.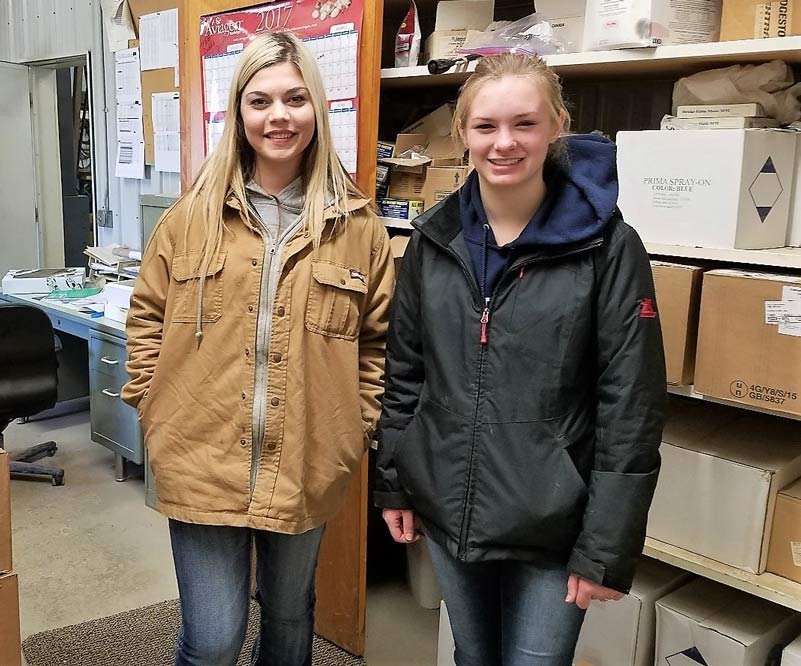 September 22, 2017 - Harley Sietsema awarded 2017 Michigan AgriBusiness Association 'Leaders and Legends' Award
The Michigan Agri-Business Association (MABA) honored Allendale pork and poultry farmer Harley Sietsema with its 2017 Leaders and Legends award at the association's recent Outlook Conference on Mackinac Island.

"Harley Sietsema's leadership throughout his years serving Michigan agriculture has shaped our industry in truly defining ways, from the creation of Michigan Turkey nearly two decades ago, to the return of pork processing to our state just two weeks ago," said Jim Byrum, president of MABA.

"Harley has helped drive growth in Michigan agriculture, and has served his family, state, industry, and friends with hard work and pride while achieving admirable success over the years," said Byrum. "Harley's innovation and leadership on behalf of Michigan's agriculture industry has set an admirable example for us all, and our association is proud to recognize him with our Leaders and Legends award."

MABA presented its first Leaders and Legends Award in January 2013. The program honors individuals who have provided the entrepreneurial spark and taken risks to lead the growth of Michigan's agricultural industry.
View complete article here!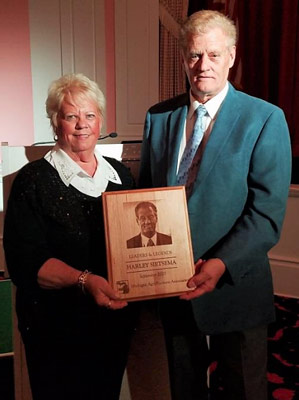 July 31, 2017 - Coldwater Michigan Ready To Process Pork Very Soon
Two years and six days after it broke ground, Clemens Food Group CEO Doug Clemens cut the green ribbon Saturday to open the plant, as commissioning is completed.

Operations are set to begin on Sept. 5, which will soon ramp up to process 11,000 hogs a day, eventually employing 830 people. Among the invited crowd Saturday was Governor Rick Snyder, U.S. Senator Debbie Stabenow and 7th District Congressman Tim Walberg.

"One out of four jobs in Michigan is in agriculture," Stabenow, who is on the Senate Agriculture committee, pointed out. "The bottom line, this is about jobs."

"What an ag state we are," Gov. Snyder said. "We are the second most diverse agriculture state in the nation. "We have passed the $100 billion dollar mark in the last few years, and that number continues to grow," he added.

With 80 percent of the jobs at the plant filled and many already trained at the home plant in Hatfield, Pennsylvania, company officials said that the majority of employees live within 30 miles of the plant, located off Newton Road east of I-69. Snyder said that Clemens is another of the employment- building companies that will provide jobs in Michigan, not just at the plant, but in agriculture and transportation. "This is a world-class facility that then will go on to provide great products to consumers across the country," he said.
View complete article here!
February 16, 2017 - Harley Sietsema Receives the Michigan Pork Producers' Distinguished Service Award
July 24, 2015 - Pork processor breaks ground in Coldwater
A who's-who of the state's pork industry convened in a field outside Coldwater July 23 to turn over a row of mirror-buffed shovels, symbolically beginning the construction of the biggest new agricultural processing facility in Michigan's recent memory. Look for the same group two years from now to reconvene wielding oversized ceremonial scissors at a ribbon-cutting—to open Clemens Food Group's new pork processing plant.

Attended by four of the Clemens family's six generations, Thursday's ceremony also brought together some of the state's biggest pork producers—the group of farmers who themselves are largely responsible for bringing this new market to Michigan. Among them was Fred Wolcott, an Ottawa County hog producer and current president of the Michigan Pork Producers Association.

"For years we've taken our product to the market and accepted what the market will pay," Walcott said. "Today we're taking steps forward and opening up that market to our ingenuity—deciding that we can also play in that arena of price discovery in working more toward the finished product and bringing it up for all of agriculture in the state of Michigan, from the guys raising the grains to the guys contract-finishing hogs to the guys that are the founding partners of this operation." Other members of that founding-partner group in attendance Thursday were hog producers Harley Sietsema (Ottawa County), Ed Reed (Cass County), Pat Hunter (Kalamazoo County) and Joel Phelps (Ottawa County).

Once operational, Clemens' new 550,000-square-foot facility will process 10,000 hogs daily and create an estimated 800 new jobs—and fill a gaping hole in the state's agricultural processing landscape. Since Thornapple Valley pulled up stakes 15 years ago, Michigan farmers have had little choice but to ship market hogs out of state.
View complete article here!
February 1, 2014 - Harley Sietsema Named Master Farmer
When he was a young boy feeding turkeys on the family farm in west Michigan, Harley Sietsema could never have envisioned the land becoming part of Grand Valley State University, or raising upward of 1.4 million turkeys every year. Harley also didn't anticipate helping organize Michigan Turkey Producers, a cooperative that generates more than $200 million annually; having pork operations across Michigan and Ontario, where upward of 35,000 sows and 750,000 market hogs are raised; owning two feed mills with close to a 300,000-ton capacity; or building the nation's first biomass gasification system, where turkey litter is transformed into 300 kilowatts of electricity and 12,500 pounds of steam per hour. Those and a host of other ag-related accomplishments are cited by Harley's family, friends and business associates as making him a worthy recipient of the 2014 Master Farmer award.
View complete article here!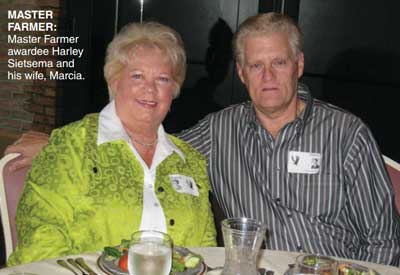 July 18, 2013 - Sietsema Farms Recognized By MABA For Sustained Green Efforts
Sietsema Farms of Allendale was recognized by the MABA with special green agribusiness designations at annual ceremony.
View complete article here!
July 23, 2012 - Zeeland, Hamilton, Allendale Agri-Businesses' Environmental Efforts Recognized
The Michigan Agri-Business Association awarded the 2012 Green Agri-Business Designation to 47 businesses for their efforts to protect Michigan's natural resources and to conserve energy. Sietsema Farms is a family-owned network of farms that produces 800,000 swine and 1.3 million turkeys annually with their partners and associates. The company was recognized for purchasing more fuel efficient vehicles and equipment, implementing a recycling program, installing storm water containment on site and using irrigation scheduling for water and fertilizer. Its state-of-the-art turkey litter gasifier will dramatically reduce the feed mill's carbon footprint and will decrease their utility usage by 90 percent.
View complete article here!
February 27, 2012 - Sietsema Farms makes donation to Allendale Community Foundation
The Allendale Community Foundation, a nonprofit organization that addresses critical community needs, received a $2,500 donation through America's Farmers Grow Communities. The donations are made available through the Monsanto Fund. Through the program, winning farmers designate a local nonprofit organization to benefit from the donations. Jamy Sietsema of Allendale has been selected as a winner in the program, and he designated the $2,500 to The Allendale Community Foundation.

"We are very pleased the Grow Communities Program is supporting local philanthropy," said Holly Johnson, VP of Development for the Grand Haven Area Community Foundation. "We are proud of Sietsema Farms and the work they do to give back to the community, and we are happy to be their partner in philanthropy."
View complete article here!

June 28, 2011 - National Turkey Federation Representative Testifies Before Senate Agriculture Committee
A turkey industry representative told a Senate Committee that production costs are the greatest challenge currently facing the turkey industry.

Rick Sietsema, partner and chief financial officer of Sietsema Farms in Allendale, Mich., told the Senate Committee on Agriculture, Nutrition and Forestry that the current run up in feed prices is due to short corn supply caused by the federal ethanol mandate and has created significant uncertainty on the turkey industry. Feed accounts for 70 percent of the cost of raising a turkey, and corn is 70 percent of the feed ration. Corn and other feed prices have risen to new levels, corn going from $4 per bushel to more than $7 in barely a year.

Sietsema Farms is a member of Michigan Turkey Producers Coop. and raises a quarter of the 4.6 million turkeys produced and marketed both domestically and internationally by the co-op. "The turkey industry is looking for reform of the existing ethanol policy, a safety net that ensures corn prices and availability will be less volatile in the future," Sietsema said. Sietsema also told committee members that another challenge facing the industry is USDA's Grain Inspection, Packers and Stockyards Administration (GIPSA) proposed marketing rule. The competitive injury provision in the proposed rule will make it easier to sue or bring regulatory action against livestock and poultry processors. Also of concern is the provision that requires processors to virtually guarantee growers they can recoup 80 percent of their capital investments. Sietsema went on to explain that studies have found that the proposed rule would have negative impact of more than $360 million annually in the turkey industry.
View complete article here!
April 5, 2011 - Sietsema Farms Chosen To Be The Demo Sight For SmartFarm Systems
Recently Sietsema Farms has been equipped with cutting edge farm site technology. SmartFarm Systems has installed their feed bin level monitoring system to help track on-site inventory and daily use of feed and grain. Since the equipment has been installed, our farm and feed mill managers have the ability to use the online web based portal to view inventory levels for their farm sites on any web enabled device. This tool enabled us to more cost-effectively schedule feed orders and deliveries. SmartFarm Systems bulk level management system has been very accurate and reliable from day one. Sietsema Farms plans to expand the use of this new technology and would recommend it to any other farming organization.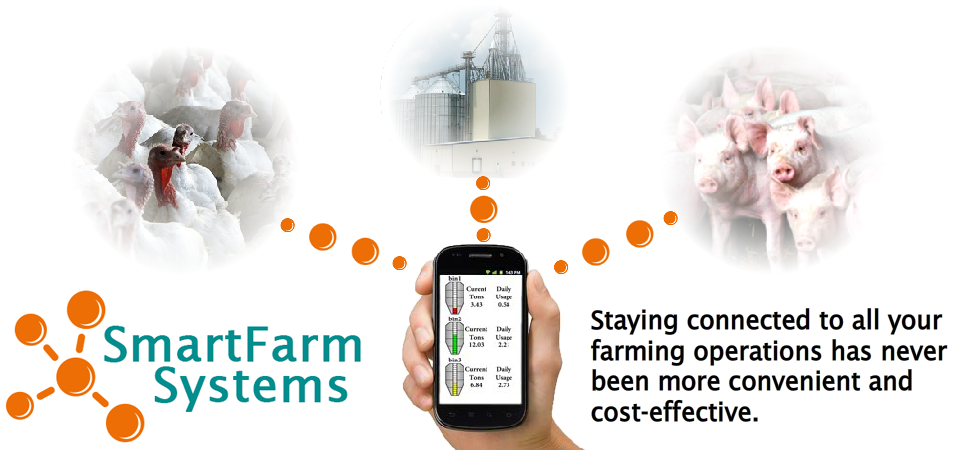 January 20, 2011 - Sietsema Farms Featured In Michigan Farm Bureau Video
We at Sietsema Farms are proud to have been chosen by Michigan Farm Bureau to feature our farming operations in their latest video. We feel it is a great opportunity to help promote the farming industry and raise awareness of farming practices to consumers.